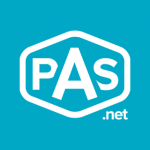 docs
CPA and Revenue Share (also known as Rev Share) are two types of traditional offers available to you through your PAS Publisher account. To access or request available CPA or Rev Share offers, click on the 'CPA/Revenue Share' tab in your control panel. You may then choose to Request available offers or View offers you currently have enabled. Please note that CPA offers are only available to publishers that demonstrate a pattern of success through rakeback and revenue share offers.
Requesting an Offer
To request an offer, click on either the CPA Offers or Rev Share Offers tab. Select 'Request CPA Offer' or 'Request Rev Share Offer' from the submenu. This page will display a listing of all offers that you may currently request. Click on the 'Request' link next to the offer you would like to activate. You will then be taken to the offer request page and will be asked to answer several questions.
"Are you currently promoting any CPA/Rev Share offers?" If no, go on to the next question.
If yes, you will need to enter the rooms where you promote your existing offers, as well as an approximate number of players who qualify each month.
"Will you be promoting these offers online?" If you select yes, you must enter the URL you will be promoting the offer on. This is usually your PAS website URL. You may then click on 'Request This Campaign' to finish.
If you answer no, you will need to enter the bonus code you would like to use to promote the offer and an alternate code in case your first choice is already in use. Click on 'Request This Campaign' to finish.
Commonly Asked Questions about CPA and Revenue Share
What is a CPA offer?

CPA stands for Cost Per Action or Cost Per Acquisition. These offers award you, the publisher, a one time compensation for converting a player. Typically players must meet certain requirements before you receive your reward.

What is a Revenue Share offer?

Revenue Share, or Rev Share, offers award you a monthly reward based on how much gross revenue the player you referred has generated by playing poker. You will continue to be compensated a percentage of the generated revenue for the life of this player account.

What is a traditional offer?

Traditional offers do not compensate players, only the affiliate or publishers who referred them or hosted advertisements.

Why should I choose traditional offers?

Traditional offers work well for existing sites and for publishers who are not able or do not wish to setup a PAS website. They do not require a complete website, only a link with an affiliate code inside it, and perhaps a banner. Traditional offers allow you to get paid up front, thereby giving you capital to reinvest into your marketing campaigns. Offline marketers may also use the code created through campaigns to refer their friends to create player accounts.

How are CPA/Rev Share offers different than rakeback?

Unlike rakeback offers, players who sign up are not awarded any compensation by PAS for doing so. They may be available for sign up bonuses and/or promotions directly offered by the poker site. Players do not receive statistics on their play and don't need to sign up to your website.

Who qualifies for a CPA/Rev Share offer?

Anyone can request a Rev Share offer and we approve the vast majority of Rev Share requests. CPA offers are currently offered only to active publishers who have a working website already in place that has generated revenue in the PAS system. If you have specific questions about these qualifications please contact publishers(at)pokeraffiliatesolutions(dot)com.

How much do i get paid for Rev Share conversions?

Currently available offers range between 25% – 35%. For a complete list log in to your Publisher Control Panel and click on CPA/Rev Share.

How much do i get paid for CPA conversions?

Currently available offers range from $100 – $225 with the majority being $125. For a complete list log in to your Publisher Control Panel and click on CPA/Rev Share.
/
by admin
http://pas.net/wp-content/uploads/sites/34/2016/12/pas-logo-e1505181545708.png
150
150
admin
http://pas.net/wp-content/uploads/sites/34/2017/08/pas-logo.png
admin
2014-12-18 16:37:52
2014-12-18 16:39:02
Understanding Traditional Offers: CPA and Revenue Share