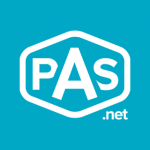 Terms and Conditions
PLEASE READ ENTIRE AGREEMENT THOROUGHLY AND COMPLETELY BEFORE ACCEPTING THIS AGREEMENT.
This Agreement ("Agreement") contains the complete terms and conditions that apply to an individual's or entity's Use of
PAS.net (the "Website" or "Us" or "Account Management Solution" or "Poker Affiliate Solutions" or
"PAS" or "Trendfront Marketing International Limited" or "Network"). As Used in this Agreement, "You" or "Publisher" means the individual or entity which has applied to
be paid on our Publisher Sign-Up Application ("Publisher Application") as submitted at the Website.
I. GENERAL
In becoming a Publisher and engaging in the act of marketing and referring new Users to Advertiser Sites via PAS,
YOU AGREE TO BE BOUND BY ALL THE TERMS AND CONDITIONS SET OUT IN THIS AGREEMENT. IF YOU DO NOT WISH
TO ACCEPT ALL THE TERMS AND CONDITIONS OF THIS AGREEMENT, OR ALL OF THE TERMS OF EACH OPERATOR THAT YOU PROMOTE, THEN
PLEASE DO NOT ENTER INTO AN OPERATOR WITH PAS.NET. IN ADDITION, YOU AGREE TO BE BOUND BY SPECIFIC
TERMS OF EACH OPERATOR ON OUR NETWORK.
II. DEFINITIONS
"Publisher": an individual or entity Using PAS accounts, campaigns or other services in
conjunction with the operation of their website, business or organization or any other promotional method or potential
End User communication. "Publishers" may sometimes be referred to as "Affiliate".
"You": by agreeing to all terms and conditions set forth in this Agreement, You become a PAS
Publisher.
"End User": or "User": an individual or entity who Uses an Opertator' services (one or more) after being referred by a
Publisher and actively and regularly generates revenue. "End User" is often referred to as a "Player"
"Opertor or Advertiser": an individual or organization seeking to have services promoted and consequently has placed or allowed the
placement of advertising banners, links, images, graphics, trademarks, and/or anything else associated with an
Advertiser or Operator on PAS.net. Advertisers or Operators may sometimes be referred to as "Poker Room" or "Poker Client."
"Stats" or "Statistics": The monthly reporting provided by the operators to PAS.net and which are
consolidates and reports to the Publishers and End Users. Monthly activity and Payments are reported
based on the monthly statistics.
"Gross Revenue": the amount of value Player generate for Operators. Sometimes referred to as MGR or Monthly Gross
Revenue. Your Applicable Commission will be based on Your commission rates as applied to MGR.
"MGR" Can also be calculated in the form of Net Revenue, which in this case is referred to the value the player generates at the Operators
subtracting out any bonus costs, processing, fees, taxes, or any other 3rd party fees the operators may apply to their Net Revenue MGR Reporting
"Rakeback": the amount or portion of revenue due back to the Player, which will be deducted from Your Gross or net revenue
commission rate.
"Negative Gross or Net Revenue": negative revenue (MGR) generated at any operator site, which may result in negative earnings
being applied to your publisher account with PAS.net.
"Tracking URL": the URL or website address that must be displayed on Your webpage(s) in order to Use PAS.net for Player referrals
and receive a commission.
"Sign-Up Code": the specific code given by Us to You to give to Your Players s so an Advertiser or Operator will give credit for the
Player. Sometimes referred to as Bonus Code.
"Tracker": the individual Player that has signed up with an Advertiser or Operator through Your tracking URL.
"Campaign": a code for promoting specific offerings with an advertiser or Operator. Some advertisers or offers report by campaign
only and will not provide individual tracker detail at the player level.
"CPA" or "Cost Per Action": a one-time sum of money paid by an Advertiser or Operator for referring a Player to that Operator's
website or product. CPA can stand alone, or can be offered in conjunction with a revenue share (known as a hybrid deal).
"Marketing Materials": any and all materials You use to refer a player to an Operator.
"Fraud Traffic": any deposits, Gross or Net Revenue or traffic generated via illegal means or in bad faith to defraud,
regardless of whether or not it actually causes PAS.net harm. Fraud Traffic includes, but is not
limited to, deposits generated on stolen credit cards, collusion, manipulation of the service or system, bonuses or
other promotional abuse, and unauthorized Use of any third party accounts, copyrights or trademarks. Fraud traffic also
includes intentionally or unintentionally sending a player to an Operator who does not have intention of becoming a
long term customer of that Operator.
"Agreement": the collection of all terms, conditions, warranties, statements, promises, and all other contents contained
herein that collectively form the Agreement.
III. TERMS
Identity and Disclosure.
You must provide true and complete information to Us at all times; including but not limited to, Your first and last
name, business name, contact information including but not limited to mailing address, email address and telephone
number, relevant Tax ID numbers, payment instructions, location and nature of Your marketing activities, and any other
information that we may request from time to time.
Marketing Activities and Responsibilities.
You will, at Your own cost and expense, market to and refer Players to Operators on the Poker Affiliate Solutions
Network. You will be solely responsible for the content and manner of Your marketing activities. All marketing
activities must be lawful under rules or laws applicable to the offer. You represent and warrant that You will not place
Banners or Text Links to any Operator on the PAS.net, or Use any media or medium, which is
libelous, discriminatory, obscene, unlawful or otherwise unsuitable or which contains sexually explicit, pornographic,
obscene or graphically violent materials. You will not actively target Your marketing to any persons who are less than
18 years of age, regardless of the age of majority in the location You are marketing. You will not actively target Your
marketing to any persons in jurisdictions in which real money play is prohibited. Under no circumstances will You send
Spam that in anyway refers Users to PAS.net Offers.
You are obligated to review the Terms and Conditions of any offer that is with PAS.net directly on the Operators
website to ensure you are in compliance with all Terms and Conditions at all times. Failure to due so may result in
complete termination of your Publisher account with PAS, including no longer receiving commissions on future revenues
PAS.net may, at its sole discretion, market to publisher's Players to enhance earnings on publisher
accounts.
Trademarks and Domain Names.
Unauthorized Use of Our trademarks is expressly prohibited. Unauthorized Use of trademarks includes but is not limited
to, Your Use of any trademark, domain name or trade name which contains, is similar to, or is comprised of the POKER
AFFILIATE SOLUTIONS or PAS.net name and mark or any other name or mark owned by Us or our affiliates ("Our Marks") without our
prior written permission. This also includes Poker Affiliate Solutions Affiliated Websites including Rake Tracker
(raketracker.com), Your Poker Cash (Yourpokercash.com), Free Poker Money (freepokermoney.com), and CheckRaised
(checkraised.com), PokerNetOnline (pokernetonline.com). You agree that all Use by You of Our Marks inures to our
sole benefit and that You will not obtain any rights in Our Marks as a result of such Use. You also agree that You will not
register any marks or names that contain, are similar to, or are comprised of Our Marks, and that any such registration obtained
by You shall be transferred to Us upon demand.
Unauthorized Use of Our Advertiser's or Operator's trademarks is also expressly prohibited. Unauthorized Use of trademarks includes
but is not limited to, Your Use of any trademark, domain name or trade name which is similar to or comprised of any name
or mark owned by one of our Advertiser's and which has not been released to the public for general marketing purposes.
Any violation of our Advertiser's Trademarks will be determined at the sole discretion of either PAS.net, or the Advertiser
to whom it relates and may result in immediate termination of this agreement, or other reasonable recourse.
Competitive Marketing.
You are not permitted to market Advertisers or operators to players on Your own separate affiliate accounts while simultaneously
using PAS.net accounts to promote for the same operators or advertisers.
PAS.net at its sole discretion can reduce your rates, or terminate your publisher agreement based on these actions
Approved Marketing Materials.
You will only Use the Banners and Text Links and any other marketing materials that have been provided by Us or the
represented Advertisers and/or are pre-approved by Us (collectively the "Marketing Materials"). You will not modify the
Marketing Materials without our prior written consent. During the term of this Agreement, we grant You a terminable,
non-exclusive, non-transferable right to Use the Marketing Materials for the sole purpose of marketing to and referring
potential Players to Operators. Under no circumstance are You allowed to Use the Marketing Materials and any other
promotional materials provided by Us in a manner that may potentially confuse a player.
Good Faith Marketing.
You will not knowingly or unknowingly benefit from any known, unknown, suspected or unsuspected Fraud Traffic. We
reserve the right to withhold amounts generated by Fraud Traffic, regardless of whether You participated in or knew
about the Fraud Traffic. In the event that we determine that You have knowingly participated in, or knowingly benefited
from Fraud Traffic with the intent to defraud Us or the operator, then we may terminate this Agreement effective immediately and
confiscate any and all monies due to You. Furthermore, if at any time, within our discretion, we deem that Your account
has inappropriate amounts of fraud traffic, we may terminate Your account with cause.
End User "player" Information and Disclosure.
All data relating to the players is kept secure from PAS and any PAS operated sub-affiliate sites.

Player rake data is subject to be shared for any PAS or PAS sub-affiliate promotions that are hosted on our sites.  including gross rake, net revenue and points.  Such promotions include, Rake Races, Points Chases, or Hands Played leaderboards amongst other promotions.

Players are subject to release any hand histories to poker schools for any room they receiving coaching on by a pro coach as the
player is properly tracked to PAS and any PAS operated sub-affiliate site.

All Players are subject to share their account name/username upon request to confirm player account is properly tracked to PAS and
all PAS operated sub-affiliate sites for proper reporting and benefits as well as confirmation of account linkage. This information
will be shared with PAS and directly with the operators to confirm proper account linkage

Player account name tracking request will be shared with the following operators: bet365, partypoker, bwin, unibet, 888poker,betfair, titan,
winner, betsafe, noridcbet, betsson, redstar, pokerstars, fultilt, Natural8, breakout, and more.

Email Marketing Practices.
All emailing practices in the course of Your marketing efforts must comply with the CAN-SPAM Act: Your email marketing
practices must comply with all Country, federal, state and local laws concerning email marketing, including but not limited to
the United States CAN-SPAM Act of 2003 (Public Law 108-187), which includes but is not limited to:
You shall not mislead the consumer with non-relevant, inaccurate or ambiguous subject lines;
You shall not falsify the email "From" address or attempt to hide one's identity
You shall include a true name in "From" line and not a sales pitch or marketing message
You shall Use a reply address that will be active for at least 30 days after sending an email
You shall include a physical business address
You must not prevent customers from removing themselves from Your list
You must provide an adequate, functioning and conspicuous "opt-out" or "unsubscribe" option in every email message
You must honor "opt-out" requests within ten (10) days or before executing additional email campaigns to that User.
Your Account.
You may only have one affiliate account in the Pas.net system unless otherwise approved in writing by
a PAS administrator. Signing up as a referral of oneself is cause for immediate account termination for cause.
Inactivity.
If Your publisher account remains inactive for a period of 6 months or more, this well be deemed as inactivity
and we will have the right to terminate such account. In the event an account is terminated due to inactivity all
Trackers will be disabled from that account and all earnings accrued on such account will be forfeited.
An Inactive Publisher will be defined as a Publisher whose new depositing players in the previous 6 months were less than 1 or the publisher
account has generated less than a total $2,500 in MGR over the previous 6 months. Either one of these conditions will
qualify for termination at PAS.net sole discretion
Active Publisher accounts with unclaimed balances over 6 months old will start accruing an account service
fee equal to 10% of the account balance, assessed on monthly basis.
Your Earnings.
Earnings will be released to Your PAS.net account and will be available for withdrawal by
the 10th of each month for the previous month's activity. PAS.net makes every attempt to have complete
and accurate stats for ALL Advertisers or Operators on the PAS Network available by this date, however
Operator or Market forces may sometimes result in delays which are beyond our control. In the event that there is a
delay in releasing stats or payments for activity of a specific Operator, PAS.net will update the
stats and release Your related commission payment upon receiving the required reporting information from the Operator.
At no time will PAS.net credit anticipated earnings to Your account prior to receiving the final
activity and payment report from the Operator.
ALL Operator activity reports, stats and Your related earnings are deemed COMPLETE and FINAL 45
days following the close of the month for which there is activity, unless otherwise identified and communicated to You
by PAS.net. If You dispute the completeness or accuracy of any information or payment calculation
being reported to You, You must bring it to the attention of PAS within 45 days
from the end of the activity month, by contacting Us directly via email or through our support desk. PAS
is at no time obligated to make adjustments or changes to stats or payments which have been deemed COMPLETE
and FINAL, for which You have not previously notified Us of.
In the event that an Operator makes any adjustments to activity reports and related earnings at ANY TIME following the
release of Your payment, PAS retains the right to make any and all necessary adjustments to Your
earnings to reflect the adjustments. Adjustments made by the Advertiser will override
the 45 day window for COMPLETE and FINAL stats and payments, and PAS.net retains the right to make any
and all updates to Your account or earnings as initiated by changes or adjustments by the Operator, regardless of the
time frame in which the operator chooses to implement the changes.
In the event that the operator does not process a payment to PAS.net, we retain the right to
WITHHOLD OR DEDUCT uncollected earnings from Your account at any time. In the event that PAS.net is
unable to collect a payment from an Operator and You have already withdrawn the related commission
payment, We retain the right to deduct these earnings from Your account and apply it against any future earnings from
any source generated on Your account until the uncollected funds have been recovered.
Payment Methods.
Publishers and End Users are offered various payment options to collect Earnings. Such options are determined by market
forces and may change from time to time and are at the sole discretion of PAS.  PAS  shall not be liable for damages resulting
from the inability to make payments via the method selected, or for damages that are the result of no viable option being
available for You. PAS.net may, at its sole discretion, charge a processing fee for any of our payment methods, which will be deducted from the
requested payment. You  may also be subject to fees or charges assessed by the administrator or
institution of Your selected method and at no time will PAS.net be responsible for determining the
extent of these charges prior to initiating a transaction or reimbursing You for any charges assessed
as a result of the selected method.
It is Your responsibility to provide COMPLETE and ACCURATE payment details to Poker Affiliate Solutions based on Your
selected payment method. Poker Affiliate Solutions will at no time be responsible or liable for any inconvenience,
delays, fees, or lost funds that are the result of You providing inaccurate or incomplete payment details to Us.
Furthermore, any fees assessed to Poker Affiliate Solutions for returned payments which are the result of You providing
inaccurate payment instructions may be passed on to You at Our sole discretion.
ALL payments processed directly by Poker Affiliate Solutions will be processed in United States Dollar (USD), unless
otherwise stated. Poker Affiliate Solutions is not responsible for any exchange fees, intermediary bank fees or any
other charges that may result from the conversion of Your payment from USD to the currency in which You hold Your
account. Advertisers may process End User payments in the currency of their discretion and Poker Affiliate Solutions is
not responsible for any exchange fees, withdrawals fees, or any other charges that may result from the conversion of the
payment from the Advertiser's currency to the currency in which You or Your End User holds his or her account.
The default minimum withdrawal amount for You and Your End User is $20.00, and may change at any time at the sole
discretion of Poker Affiliate Solutions. Minimum withdrawal limits may be higher for selected methods.
Holdover for Fraud Traffic.
In the event we suspect Fraud Traffic, then we may delay payment of Your Earnings to You for up to one hundred and
eighty (180) days while we investigate and verify the relevant transactions. In the event that we determine the activity
constitutes Fraud Traffic, or otherwise be in contravention of this Agreement, then in our sole discretion we may
recalculate and/or confiscate Your Earnings accordingly. We will work with any advertiser to investigate and determine
if traffic is fraudulent. IF WE ARE NOT PAID BY THE ADVERTISER, FOR FRAUD OR ANY OTHER REASON, WE WILL NOT PAY YOU.
End User Tracking.
You understand and agree that potential End Users must link through a Tracking URL or enter a Sign Up Code when they
sign-up with an operator in order for You to receive Your Earnings or for End User to receive any potential rakeback
payments. In no event are we liable for Your failure to Use the right Trackers, Campaigns, Codes or Links or for End
User's failure to properly Signup. If You identify an error with the linking or reporting of a tracker, You must notify
Us within 45 days from the end of the activity month in order to be compensated for the tracker for that month. At no
time will be Poker Affiliate Solutions be responsible for retroactively remedying reporting or tracking issues that are
the result of Advertiser error and/or oversight, for which You do not bring to our attention within the 45 day grace
period from the end of the reporting month. If You do not notify Us within the required time frame, Your stats and
trackers will be deemed COMPLETE and FINAL and we will not be obligated to make retroactive adjustments, although we
will correct the error for all future reporting and payments.
We may, at any time, in our sole discretion, change our tracking system and reporting format. We will track and report
End User activity for purposes of calculating Your Earnings and, if applicable, any payments owed to End Users. Updates
and reports may vary for each Advertiser from time to time depending on their reports. We may, from time to time,
experience technical difficulties with reporting Your stats from our Website. Our technical team will do the utmost to
assure these situations are remedied as quickly as possible. However, we do not make any guarantees with respect to this
information, nor shall we be liable for any problems or failures related to technical problems with stats tracking.
Disputes.
If You disagree with the monthly reports or amount payable, do NOT accept payment for such amount and immediately send
Us written notice of Your dispute. Dispute notices must be received within forty five (45) days of the end of each month
for which payment is made, or Your right to dispute such report or payment will be deemed waived and You shall have no
claims in such regard. Further, deposit of payment check, acceptance of payment transfer or acceptance of other payment
by You will be deemed full and final settlement of Your Earnings due for the month indicated.
Negative Gross Revenue.
In the event that the Gross Revenue and/or related earnings for any tracker, campaign or Advertiser is a negative amount
during any given period(s), such negative amount shall be applied to Your account and carried forward until Your account
has generated enough positive activity to recover the deficit . At no time will we make partial payments on positive
earnings from other Advertisers, Trackers, or Campaigns until the full deficit on Your account has been recovered.
Marketing of Poker Affiliate Solutions.
You agree that We may Use Your website, images, graphics, text, marks, URL as part of marketing the Poker Affiliate
Solutions products. In addition, You agree to put a hyperlink to Poker Affiliate Solutions.com if and when we request.
IV. TERM AND TERMINATION
Term and Termination.
This Agreement will take effect when You start promoting any Advertisers through Poker Affiliate Solutions. This
Agreement will be continuous until terminated pursuant to this Section. In the event of termination of any kind, we
shall pay Your earnings to You through the date of termination.
Termination By You.
You may terminate this Agreement, with or without cause, immediately upon written notice to Us. In the event of a
termination, we shall pay Your Earnings to You in accordance with this agreement through the date of termination. You
may request not to receive monies from Us. Such a request will eliminate all future monies owed to You.
Termination By Us.
We may terminate this Agreement, with or without cause, upon thirty (30) days written notice to You. If Agreement is
terminated without cause we shall pay Your Earnings to You in accordance with this agreement through date of
termination. We may terminate this Agreement with cause immediately and without notice if You materially breach this
Agreement and do not cure within seven (7) days of notice to cure and/or We determine, in our sole discretion, that You
knowingly benefited from Fraud Traffic and/or the total number of new End Users generated by You for Advertisers over a
ninety day (60) day period is less or equal to one (1). PAS reserves the right to retain and migrate the customer base
of a publisher if this agreement is terminated for any reason.
Effect of Termination:
The following will apply upon the effective date of termination with cause:
a. You will stop promoting Advertisers through Poker Affiliate Solutions and all rights and licenses given to You under
this Agreement will terminate immediately.
b. You will return all confidential information and cease Use of any of our Intellectual Property;
c. We may leave open, redirect or deactivate any End Users in our sole discretion;
d. We will pay Your Earnings for all existing End Users who signed up through the effective date of termination and on
any Gross Revenue generated by these Users subject to the terms of this Agreement and any other User agreements to which
they have agreed to; and
e. Notwithstanding anything to the contrary contained herein, in the event we determine, in our reasonable discretion,
that You materially violated the provisions of this Agreement, we may, in our sole discretion, confiscate payments; and
in such case, we do not waive any other legal rights we have against You.
Termination of Advertisers.
Poker Affiliate Solutions may, at is sole discretion, choose to terminate an advertiser from our network for a variety
of reasons including, but not limited to, ongoing issues with inaccurate reporting, untimely reporting, frequent errors,
backdated corrections, non-payment, or low generating activity. If an Advertiser is terminated by Poker Affiliate
Solutions, we will notify all publishers with any tracker or activity at the room within the last twelve (12) months
from the date of termination. Publishers will have thirty (30) days from the date of termination to contact PAS about
tracker transfer options. We will continue to provide stats and payments to You, for a period of three (3) months post
termination to give You time to direct Your traffic elsewhere, provided that reporting and payments continue to be
provided to Us by the Advertiser. If You choose not to re-direct Your traffic, PAS reserves the right to retain and
migrate Your trackers, campaigns or any other customers still active at the terminated Advertiser.
Poker Affiliate Solutions will also attempt to notify all members currently receiving rakeback payments paid by PAS or a
PAS publisher during the termination process. Poker Affiliate Solutions is only responsible for contacting players who
have complete and accurate contact information available in their profiles and is not responsible for lost or missed
communication that is a result of incomplete or inaccurate contact information. The member will be notified that the
offer is being terminated and that stats and payments will cease within three (3) months, and be directed to their
publisher to discUss options for moving activity to another viable alternative. Poker Affiliate Solutions will not be
responsible for contacting players with activity at terminated Advertisers when player payments are processed directly
to the player by the Advertiser.
In the event that an Advertiser terminates its services with Poker Affiliate Solutions, or otherwise stops conducting
business, Poker Affiliate Solutions is responsible only for providing reporting and related payments through the end of
the effective termination date OR the date through which the advertiser has provided stats and related commission
payments.
V. LIABILITIES
WE DO NOT WARRANT THAT OUR SYSTEM, OUR PROGRAMS, OUR SOFTWARE OR HARDWARE (OR THAT PROVIDED TO US BY THIRD PARTIES) WILL
BE ERROR-FREE OR UNINTERRUPTED. WE MAKE NO WARRANTIES, EXPRESS OR IMPLIED, WITH RESPECT TO THE QUALITY, MERCHANTABILITY,
FITNESS FOR PARTICULAR PURPOSE OR SUITABILITY OF OUR SYSTEM, OUR PROGRAMS, OUR SOFTWARE OR HARDWARE (OR THAT PROVIDED TO
US BY THIRD PARTIES). WE (OR OUR PROVIDERS OR UNDERLYING VENDORS) ARE NOT REQUIRED TO MAINTAIN REDUNDANT SYSTEM(S),
NETWORK, AND SOFTWARE OR HARDWARE.
Billing and Collection Limitations.
The Advertisers found on Poker Affiliate Solutions may in their sole discretion, with or without notice or cause, cancel
or not allow End Users or Publishers to Use their site for any reason whatsoever. WE SHALL NOT BE LIABLE TO YOU FOR ANY
PAYMENTS NOT MADE TO US BY ADVERTISERS WHETHER OR NOT YOU BELIEVE A PART OF THOSE PAYMENTS ARE ULTIMATELY OWED TO YOU.
Liability Limitations.
Our obligations under this Agreement do not constitute personal obligations of the owners, directors, officers, agents,
employees, vendors or suppliers of the Poker Affiliate Solutions. Any liability arising under this Agreement will be
satisfied solely from the revenues generated hereunder. Our liability is limited to direct damages, and in no event will
we be liable for any indirect, special, incidental, consequential or punitive loss, injury or damage of any kind,
regardless of whether we have been advised of the possibility of such loss.
Indemnification.
You will defend, indemnify and hold Us and our officers, directors, employees and representative harmless from and
against any and all liabilities, losses, damages and costs, resulting from or arising from, Your breach of this
Agreement.
VI. INDEPENDENT INVESTIGATION
YOU ACKNOWLEDGE THAT YOU HAVE READ THIS AGREEMENT AND AGREE TO ALL ITS TERMS AND CONDITIONS. YOU HAVE INDEPENDENTLY
EVALUATED THE DESIRABILITY OF MARKETING VIA POKER AFFILIATE SOLUTIONS AND ARE NOT RELYING ON ANY REPRESENTATION,
GUARANTEE OR STATEMENT OTHER THAN AS SET FORTH IN THIS AGREEMENT. YOU UNDERSTAND THAT LAWS RELATING TO ONLINE POKER MAY
VARY FROM CITY TO CITY, STATE TO STATE AND COUNTRY TO COUNTRY. IN SOME COUNTRIES, NO RESOLUTION HAS, AS OF YET, BEEN
REACHED. YOU HAVE INDEPENDENTLY EVALUATED THE LAWS IN YOUR LOCALE WHICH APPLY TO YOUR ACTIVITIES AND BELIEVE THAT YOU
MAY ENTER THIS AGREEMENT WITHOUT VIOLATING ANY APPLICABLE RULES OR LAWS.
VII. MISCELLANEOUS
Notices.

All notices pertaining to this Agreement will be given by email to You at the email address You provide to Poker
Affiliate Solutions.
Relationship of Parties.
There is no relationship of employment, agency or franchise between You or Us under this Agreement. Neither party has
the authority to bind the other, nor to incur any obligation on the other's behalf, except as expressly provided herein.
Nothing in this Agreement will be construed to provide any rights, remedies or benefits to any person or entity not a
party to this Agreement.
Non-Exclusive.
You understand and acknowledge that we may at any time enter into marketing terms with other Publishers on the same or
different terms as those provided to You such Publishers may be similar, and even competitive, to You.
Confidentiality and Non Disclosure.
As a Publisher affiliated with Poker Affiliate Solutions, You may receive confidential information from Us as to our
plans, marketing concepts, structure and payments. This information is confidential to Us and constitutes our
proprietary trade secrets. Therefore, You will not disclose this information to third parties without our express
written consent. Violation of this term shall constitute a material breach subject to immediate termination with cause
and forfeiture of any revenue stream You may then or will in the future be scheduled to receive.
Assignment.
This Agreement and the rights and obligations hereunder may not be assigned by You without our express written consent.
Governing Law.
This Agreement shall be governed by and construed in accordance with the laws of the State of Minnesota, United States
of America without giving effect to conflicts of law principles. You agree that any dispute will first be addressed in
non-binding mediation or arbitration. We and You shall each independently select one mediator. Those two mediators will
together select a third mediator to hear the case and issue a non-binding resolution. The costs of the two initial
mediators shall be the responsibility of each party independently. The cost of the third shall be split evenly. In the
event that non-binding mediation does not resolve the matter, You irrevocably agree to submit to the exclusive
jurisdiction of the courts of the State of Minnesota, United States of America for the settlement of any disputes
arising out of or concerning this Agreement. If any part of this Agreement is found void and unenforceable, it will not
affect the validity of the balance of the Agreement, which shall remain valid and enforceable according to its terms.
Force Majeure.
The parties' obligations under this Agreement are subject to and neither party will be liable for, failure to perform,
damage, or malfunction of any equipment, or any consequences thereof occasioned by or due to fire, flood, water, the
elements, labor disputes, power failures, explosions, governmental actions, unavailability of transportation, acts or
omission of third-parties, or any other causes beyond the party's reasonable control.
Severability/Waiver.
Whenever possible, each provision of this Agreement will be interpreted in such a manner as to be effective and valid
under applicable law but, if any provision of this Agreement is held to be invalid, illegal or unenforceable in any
respect, such provision will be ineffective only to the extent of such invalidity, or unenforceability, without
invalidating the remainder of this Agreement or any provision hereof. No waiver will be implied from conduct or failure
to enforce any rights and must be in writing to be effective.
Modification.
We may modify any of the terms of this Agreement at any time, in our sole discretion, by either (i) emailing You a
change notice or (ii) by posting the new version of the Agreement on our Website. It is Your responsibility to visit the
Website frequently to make sure You are up to date with the latest version of the Agreement and its provisions. IF ANY
MODIFICATION IS UNACCEPTABLE TO YOU, YOUR ONLY RECOURSE IS TO TERMINATE THIS AGREEMENT. YOUR CONTINUED PARTICIPATION
AFTER A CHANGE WILL BE DEEMED BINDING ACCEPTANCE OF THE CHANGE.
Entire Agreement.
This Agreement embodies the complete agreement and understanding of the parties hereto with respect to the subject
matter hereof and supersedes and preempts any prior understandings or agreements between the parties, written or oral,
which may be related to the subject matter hereof.
Pas.net is owned and operated by Trendfront Marketing International Limited