Why Advertise on PAS?
Some of the biggest online gaming brands in the world have chosen PAS for our ability to deliver meaningful results. This has been accomplished by partnering with hundreds of the most successful online gaming publishers in the world who have chosen PAS as their preferred platform to market the most popular online gaming offers to their customers.
Being on a trusted affiliate network like PAS will accelerate your efforts to brand your product and cement your position in the industry.
Start Now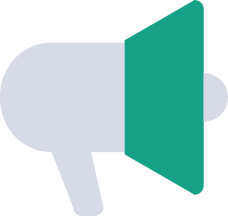 Pay for Performance
We believe in creating equitable partnerships between advertisers and publishers and aligning incentives to achieve meaningful results. With more than a decade of experience in affiliate marketing, we are experts at helping Advertisers by casting a wider net to reach many more potential customers, increasing sales and driving meaningful results on pay for performance-based pricing models.
Driving Results
The engine behind PAS is our embrace of technology, which allows us to scale and deliver solutions in an efficient and streamlined manner to our publishers. Our publishers piggy-back on to our technology solutions, to make their marketing efforts more effective and efficient by putting an emphasis on data and analytics to drive results.
Optimized Solutions
We provide a variety of marketing solutions in many high converting channels such as email, social and mobile.
In-Depth Reporting
Our robust reporting suite helps our publishers make
data-driven decision to deliver results.
Materials that Work
Optimized marketing materials give our publishers the ability to target players to increase conversions.
Generating Leads
Leveraging our extensive database of over a million customers provides advertisers the ability to target confirmed leads.
Interested in Advertising with PAS?
Start Now