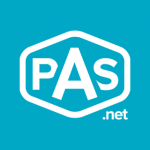 PAS.net Publisher
PAS.net is the world's largest online poker affiliate network. Currently we are servicing over 12,000 affiliate marketers and more than 1,200,000 of their referred players. We allow affiliates to streamline their marketing efforts through our systems to effectively and efficiently monetize their traffic. As the industry leader, we understand the day-to-day grind in promoting iGaming Operators and offer a one-stop-shop to our Publishers.
PAS.net has a designated team of programmers, designers, and affiliate support personnel who optimize our systems continuously to drive your success.
Working exclusively as a Publisher on our network will give you access to both U.S. and International operators with immediate exposure and promotion of their offers. These offers include rakeback, revenue share, and cost per action.
Get The Best Rates Today!
Gain instant access to Dozens of iGaming offers in one spot, what are you waiting for?
Access to Top Poker Offers
Robust Campaign Tracking and Centralized Reporting
Smart Zones to Hyper Target Your Offers
All-In-One Publisher Payment Processing
Match or beat direct to Affiliate/Operator Public Rate
"Join The Ranks of Successful Publishers"
Click the Link below, to become a new Publisher or Contact Tori Simonson
Don't see an Offer on our network? Inquire to have it added today!