Start: June 1st, 2017
End: June 30th, 2017
Prize Pool: $15,000
Placements Paid: 100
Est. Payout Date: July 15th, 2017
Payout Method: Player Account
Terms: Running a $15,000 combined Rake Race with partypoker and bwin. All Players will automatically be opted-in to the rake race if your player account is tracked properly. Top 100 placements paid with the top placement being awarded a staggering $1,875.

All points will be valued at 1$ rake = 1 Point.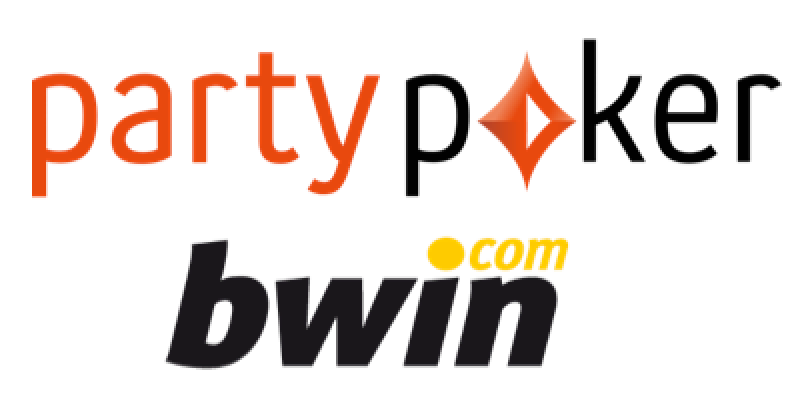 | RANK | PLAYER NAME | POINTS | PRIZE |
| --- | --- | --- | --- |
| 1 | Sir_Fisher | 7212 | $1875 |
| 2 | Boulbiboulbi | 6624 | $1350 |
| 3 | jimmylaessig25 | 6079 | $1125 |
| 4 | Ganjjaman99 | 6078 | $975 |
| 5 | I_am_on_Fire | 5693 | $750 |
| 6 | mr.kronut | 5123 | $675 |
| 7 | sirmaximuschip | 4071 | $475 |
| 8 | vaki01 | 3825 | $375 |
| 9 | mkirschii | 3386 | $325 |
| 10 | Swaroopa | 2975 | $250 |
| 11 | lubera3311 | 2929 | $150 |
| 12 | PurplePenguin | 2873 | $150 |
| 13 | KingJeff18 | 2814 | $150 |
| 14 | WennacioJJ | 2805 | $150 |
| 15 | Ghostbiker87 | 2714 | $150 |
| 16 | alexXalex1284 | 2460 | $150 |
| 17 | Grindbeer | 2404 | $150 |
| 18 | polardonk | 2390 | $150 |
| 19 | Katjusha88 | 2294 | $150 |
| 20 | PuljukkO | 2290 | $150 |
| 21 | laggerta | 2283 | $120 |
| 22 | Totally.away | 2281 | $120 |
| 23 | verevalaja | 2151 | $120 |
| 24 | lolatmath | 2118 | $120 |
| 25 | greenarrow888 | 2052 | $120 |
| 26 | Larimir | 2050 | $120 |
| 27 | zaephyr99 | 1991 | $120 |
| 28 | Arrombadinho | 1981 | $120 |
| 29 | spasticmonkey | 1965 | $120 |
| 30 | JMTeach | 1950 | $120 |
| 31 | SpadeMePlz | 1872 | $105 |
| 32 | ahalay-mahalay | 1864 | $105 |
| 33 | DonDonky | 1831 | $105 |
| 34 | Stalnoy-Chlen | 1828 | $105 |
| 35 | madjic19 | 1813 | $105 |
| 36 | water1990 | 1681 | $105 |
| 37 | n0ipoker2017 | 1669 | $105 |
| 38 | ilDuce_X | 1619 | $105 |
| 39 | OtB_RedHerring | 1601 | $105 |
| 40 | Pestilence666 | 1581 | $105 |
| 41 | for_science | 1580 | $105 |
| 42 | aufaschoiterl | 1575 | $75 |
| 43 | MamaPilorama | 1563 | $75 |
| 44 | Central_Tech | 1541 | $75 |
| 45 | joseluis2181 | 1469 | $75 |
| 46 | jordieduca | 1449 | $75 |
| 47 | BigTeats | 1433 | $75 |
| 48 | Discontby | 1425 | $75 |
| 49 | Kar0lka | 1393 | $75 |
| 50 | DonkInTheParty | 1307 | $75 |
| 51 | Serega_Nem | 1297 | $75 |
| 52 | mne_d0ehalo | 1295 | $75 |
| 53 | AlwaysFkinLG | 1268 | $75 |
| 54 | flugantealta | 1240 | $75 |
| 55 | brokenhead195 | 1204 | $75 |
| 56 | paamtomata | 1200 | $75 |
| 57 | ROADtoNL1k | 1180 | $75 |
| 58 | nooonotreally | 1107 | $75 |
| 59 | hyphen1987 | 1091 | $75 |
| 60 | VigDonut | 1075 | $75 |
| 61 | Streets_112 | 1072 | $75 |
| 62 | Alistar86 | 1068 | $60 |
| 63 | cash4nudes | 1055 | $60 |
| 64 | ElanMysk | 1029 | $60 |
| 65 | Koh_D | 1026 | $60 |
| 66 | Begemot1k | 1020 | $60 |
| 67 | Vlad88Ul | 1016 | $60 |
| 68 | Noesis20 | 1015 | $60 |
| 69 | CrusingBoY | 1004 | $60 |
| 70 | gaziilionare | 1001 | $60 |
| 71 | nordpub | 984 | $45 |
| 72 | Philip.J.Fry | 975 | $45 |
| 73 | bruce7lee | 961 | $45 |
| 74 | IndianGipsy | 957 | $45 |
| 75 | Terminator1177 | 936 | $45 |
| 76 | nutscracker78 | 924 | $45 |
| 77 | SashGoku87 | 922 | $45 |
| 78 | s0lmir | 919 | $45 |
| 79 | Ossenhaas | 882 | $45 |
| 80 | whitequality | 877 | $45 |
| 81 | worldddc | 862 | $45 |
| 82 | UmmLuckyPlum | 853 | $30 |
| 83 | tasheba | 841 | $30 |
| 84 | JediAreEvil | 835 | $30 |
| 85 | nepisk_mazgu | 831 | $30 |
| 86 | swPoison | 829 | $30 |
| 87 | impercy | 770 | $30 |
| 88 | BPotTe6e | 767 | $30 |
| 89 | WetBanditLikesU | 757 | $30 |
| 90 | miguel43mora | 732 | $30 |
| 91 | ontilt222 | 731 | $30 |
| 92 | LuckyGamb1er | 728 | $15 |
| 93 | CopyPasta | 715 | $15 |
| 94 | alvaritobwin90 | 708 | $15 |
| 95 | pluto83 | 703 | $15 |
| 96 | thanilo1 | 693 | $15 |
| 97 | Roger6044 | 667 | $15 |
| 98 | chimpanthyyy | 666 | $15 |
| 99 | Alibulat | 650 | $15 |
| 100 | DeedsOfYoshi | 643 | $15 |