Start: June 1st, 2017
End: June 30th, 2017
Prize Pool: €10,000
Placements Paid: 50
Est. Payout Date: July 8th, 2017
Payout Method: Player Account
Terms: What can I win?
This promotion holds a fixed prize pool of €10,000 of which €9,000 will be distributed amongst the top 20 players. The remaining €1,000 will be allocated to an All-In Freeroll that the top 50 players will qualify for. In the case of a tie between player's leader board points, all players with an equal number of points will be issued the average amount of the corresponding prize ranks. The Freeroll will take place on 1st July at 8pm
How does it work?

Players are ranked on 'Status Points' earned during the month on Betfair Poker cash and tournament tables. The higher your rank on the leader board, the bigger the cash prize you'll earn.

Status Points are calculated as follows: Cash/Ring Games = 25 Status Points are awarded for every €1 of rake paid. Sit 'n' Go Tournaments = 25 Status Points are awarded for every €1 paid in fees. Multi-Table Tournaments = 25 Status Points are awarded for every €1 paid in fees.

Betfair Poker reserves the right to modify the terms of this promotion or to discontinue it at any time.

Who can take part?
All Players will automatically be opted-in to the rake race if your player account is associated to PAS.net, YourPokerCash or any other affiliate partner. To check if you are eligible to participate with your current betfair account, email Sam at sbrimacomb@fourcubed.com and request confirmation by providing your Account Name and Email address associated to betfair
*** Must be using the betfair 55% Rakeback Campaign in order to participate

How do I take part?
Simply earn Status Points in Betfair Poker cash games or tournaments to appear on the leader board. There is no opt-in requirement to participate.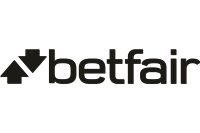 | Position | Nickname | Points | Prize |
| --- | --- | --- | --- |
| 1 | imaluckbox777 | 207631 | € 2000 |
| 2 | HakunaMa7a7a | 200029 | € 1500 |
| 3 | hardaction77 | 176129 | € 1000 |
| 4 | RAAAMBOOO | 171076 | € 750 |
| 5 | teketeketeke | 163788 | € 750 |
| 6 | bergueda38 | 161578 | € 500 |
| 7 | LLevoLasNueces | 154108 | € 500 |
| 8 | LaurekasAA | 131238 | € 300 |
| 9 | mavriickkk | 127050 | € 250 |
| 10 | BackDoorNutDraw | 118217 | € 200 |
| 11 | N1njaaaa | 111420 | € 150 |
| 12 | TTR470510958 | 102705 | € 150 |
| 13 | Quling | 101128 | € 150 |
| 14 | EdwardKenwey | 100923 | € 150 |
| 15 | daronba | 100172 | € 150 |
| 16 | PawDynamique | 93991 | € 100 |
| 17 | 5454ee | 93112 | € 100 |
| 18 | blubblub1963 | 90417 | € 100 |
| 19 | ImLostOnRiver | 87970 | € 100 |
| 20 | RBARX | 85140 | € 100 |
| | | | |
| Position | Nickname | Points | Prize |
| 1 | | | € 400 |
| 2 | | | € 230 |
| 3 | | | € 120 |
| 4 | | | € 70 |
| 5 | | | € 55 |
| 6 | | | € 45 |
| 7 | | | € 35 |
| 8 | | | € 25 |
| 9 | | | € 20 |