Start: June 16th, 2017
End: June 30th, 2017
Prize Pool: $15,000
Placements Paid: 100
Est. Payout Date: July 15th, 2017
Payout Method: Player Account
Terms: Automatically opted-in, simply rake as much as your can and be awarded a share of $30,000 in June. There will be two 15k Rake races, running June 1st-15th and 16th-30th. Double your chances twice this month to win. With 100 places paid each Rake Race, and the top payout of $1,750.

All new players will receive 55% Rakeback paid on the 5th for the previous month activity + FDB Bonus of 100% up to £200 at 30% and a £1000 in Reloads at 10%.

100% Free to Play in this promotion.

**Players who are tagged to your account with PAS, YourPokerCash or partner sites are only eligible for this promotion.
**PAS has the right to modify or cancel this promotion anytime and exclude players.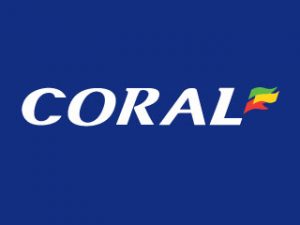 | Rank | Nickname | Points | Prize |
| --- | --- | --- | --- |
| 1 | 1KnewB4lance1 | 209306 | 1750 |
| 2 | IRunThisSite | 179704 | 1250 |
| 3 | KUEGELSCHREIBER | 146245 | 1000 |
| 4 | Kingstano | 111773 | 800 |
| 5 | SpinITup1 | 102136 | 700 |
| 6 | DailyQuads | 88787 | 600 |
| 7 | TheSweatshop | 84856 | 500 |
| 8 | Heisenbets | 78758 | 450 |
| 9 | Zhan4ik01 | 70614 | 400 |
| 10 | UPayMyTequila | 70246 | 350 |
| 11 | hulahHULAH | 58727 | 350 |
| 12 | 2fly2high | 56045 | 300 |
| 13 | SuperVasya1983 | 54477 | 300 |
| 14 | TheVardyParty | 51314 | 250 |
| 15 | LikeitHot11 | 50187 | 250 |
| 16 | EdwardSnowdenNSA | 49636 | 250 |
| 17 | cocoandbumbo | 45421 | 200 |
| 18 | baltimrtalk | 43661 | 200 |
| 19 | MartaIMrko1 | 36022 | 200 |
| 20 | KhalDROGO16 | 33940 | 175 |
| 21 | MargeAtwood | 33823 | 175 |
| 22 | AriFold | 32901 | 175 |
| 23 | AnDylovesCosMOs | 31208 | 175 |
| 24 | Spin1go | 31023 | 175 |
| 25 | mybabycriesbtchs | 30856 | 150 |
| 26 | piewie10 | 30112 | 150 |
| 27 | bob9798 | 28230 | 150 |
| 28 | NaktisBR | 25868 | 150 |
| 29 | andre100000 | 22096 | 150 |
| 30 | Petraziski1 | 20966 | 100 |
| 31 | aliannababa | 20396 | 100 |
| 32 | Patricktrik | 20142 | 100 |
| 33 | HappyPantz | 18413 | 100 |
| 34 | dachshundfan | 17854 | 100 |
| 35 | LmpCallCheckFold | 16782 | 100 |
| 36 | dayri30 | 16758 | 100 |
| 37 | BlackRavens | 16605 | 100 |
| 38 | Tranquil0o0 | 16248 | 100 |
| 39 | Christakis11 | 15653 | 100 |
| 40 | g5wACGg | 15646 | 75 |
| 41 | Friedmann | 15516 | 75 |
| 42 | PagoFantitas | 14496 | 75 |
| 43 | NickCartel | 14260 | 75 |
| 44 | GLAVOLUDA | 14208 | 75 |
| 45 | ManoMano11 | 14017 | 75 |
| 46 | forchewitous | 13725 | 75 |
| 47 | POGBA06 | 13534 | 75 |
| 48 | argelvis | 12932 | 75 |
| 49 | buddhist73 | 12911 | 75 |
| 50 | GreedyDrone | 12341 | 75 |
| 51 | LordLime | 12013 | 50 |
| 52 | Keys3rSoze | 11891 | 50 |
| 53 | jjaacckk123 | 11783 | 50 |
| 54 | YogaWithUrMom | 10431 | 50 |
| 55 | EddieJ180 | 10254 | 50 |
| 56 | ryuzakiL | 10139 | 50 |
| 57 | mceepddlc | 9679 | 50 |
| 58 | bldbvrhntr | 9391 | 50 |
| 59 | cardreader31 | 8953 | 50 |
| 60 | yologas | 8902 | 40 |
| 61 | JackReacher88 | 8859 | 40 |
| 62 | goZlatan | 8810 | 40 |
| 63 | pls4giveMe | 8376 | 40 |
| 64 | lousypal | 8253 | 40 |
| 65 | makeyouvibe | 8216 | 40 |
| 66 | L3tFashSwim | 8114 | 40 |
| 67 | vasilisk1 | 7381 | 40 |
| 68 | 62percentfade | 7292 | 40 |
| 69 | IBETMYHOUSE87 | 7254 | 40 |
| 70 | NearlyBusto | 7191 | 30 |
| 71 | papiasA | 7110 | 30 |
| 72 | Mila2009 | 7071 | 30 |
| 73 | SitOut11 | 7069 | 30 |
| 74 | Infectede | 6773 | 30 |
| 75 | pardao44 | 6756 | 30 |
| 76 | FlopMarley1 | 6451 | 30 |
| 77 | LoveTrump | 6424 | 30 |
| 78 | 8highlikeaboss | 6388 | 30 |
| 79 | congregationist | 6273 | 30 |
| 80 | SMARTGOJC | 6255 | 20 |
| 81 | CallmePokerGod | 5997 | 20 |
| 82 | Jollemanio | 5963 | 20 |
| 83 | linda1000 | 5932 | 20 |
| 84 | PitbullPete | 5824 | 20 |
| 85 | kukumuku | 5699 | 20 |
| 86 | ImaDonk112 | 5658 | 20 |
| 87 | allthecards21 | 5374 | 20 |
| 88 | GreeenMan420 | 5363 | 20 |
| 89 | kmoke | 5016 | 10 |
| 90 | comoestastu | 4908 | 10 |
| 91 | ttthatsrightbaby | 4809 | 10 |
| 92 | EUROMAN111 | 4793 | 10 |
| 93 | MarcelSiem | 4747 | 10 |
| 94 | dasBlitzlicht | 4680 | 10 |
| 95 | dmun87 | 4575 | 10 |
| 96 | StayCalmAndCRAI | 4432 | 10 |
| 97 | danib28 | 4343 | 10 |
| 98 | tofoldtoodrunk | 4264 | 10 |
| 99 | MissUkraine79 | 4144 | 10 |
| 100 | Marilyn89 | 4034 | 10 |